Because my blog readers (both of you), can't get enough videos of me tromping through the woods...
I really love the Cascade Mountains! From exploring their early history as a center for mining of dish-washing powder, to finding new, yet familiar places, I can't imagine mountains offering a better variety of rugged beauty, geological interest, verdant foliage and hospitable hiking.
I went out on Monday on a return visit to the Ice Caves of the northern Cascades. When I was last there four years ago, a massive storm the winter before had covered the trail with so much blowdown, that I was turned back!
Given that the trail to the caves was merely one mile, not much of a challenge, I decided first to hike to a place with the rather uninspiring name: Lake Twenty-Two.
I saw some surprising things on my hike. First off this sign: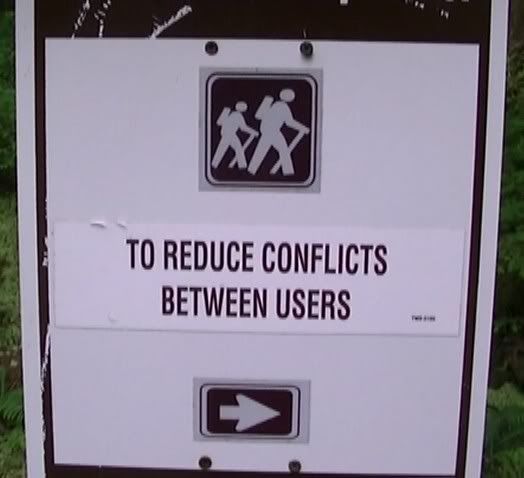 It's a sentence fragment. I didn't cut anything out of the photo. What is it trying to say?!
Then, there was the pika. Remember I used this creature in one of the "name that animal" blogs? It was quite a thrill to see one in real life.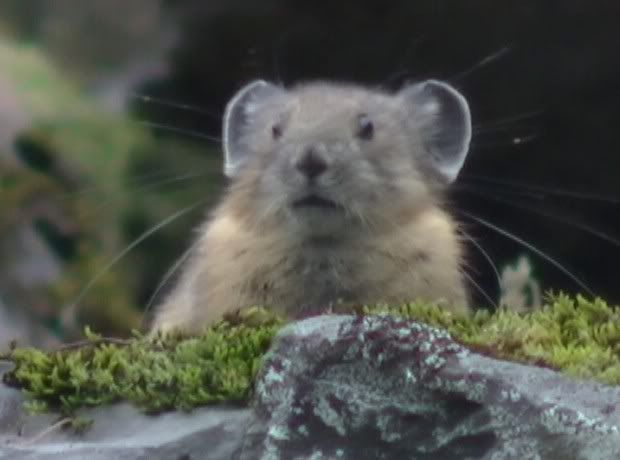 This guy is of the American Pika species.
Enjoy!