I cleaned my apartment this morning. At 400 square feet, this is a pretty easy task. That took half an hour. What to do with the rest of my day off?
It rained last night and into this morning. First time it's rained here in Seattle since early July. Yeah, we are rain city, but not so much in late summer. It's supposed to be clear for the next week or two, but come October, we begin 9 months of gray and drizzle.
The rain this morning really bothered my cat, Bliss. Over the last month or two, she has spent 23 hours and 45 minutes a day outside. At times, I've almost felt abandoned! She comes in to eat, maybe spends five minutes getting pet, and then voom!, she's either back out the open window or begging me to open it.
This morning, she sat on the windowsill in front of the open window. Each drip falling was like a personal affront on her world. She stared out the window like she's lost her best friend.
After ruminating and anthropomorphizing the emotions of my cat, what to do next? I had all day until Monday Night Football.
Aha! Some family pictures. I gathered all my stringed instruments onto my bed and took pictures.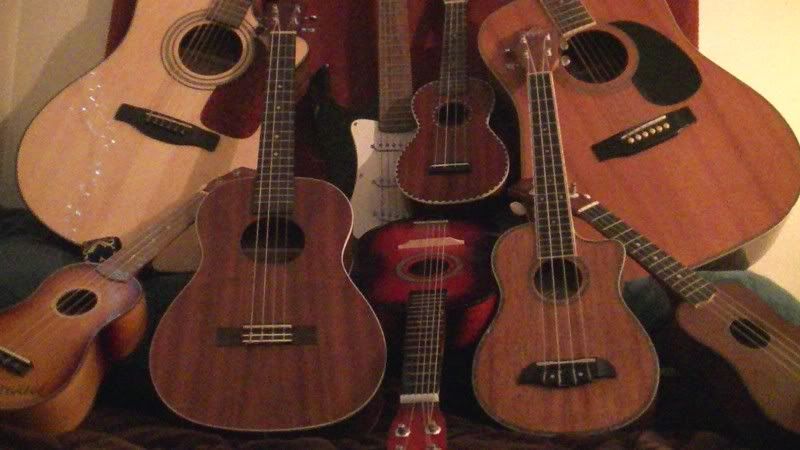 They are left to right:
Fender accoustic guitar

Nameless tourist soprano ukulele with "Hawaii" printed on it

Lanikai baritone ukulele

Lyon strat-clone electric guitar

Nameless guitarlele picked up in grocery store parking lot

Mainland soprano uke

Oscar-Schmidt tenor ukulele

Marshall accoustic guitar

Wanguruwe, Hilo soprano uke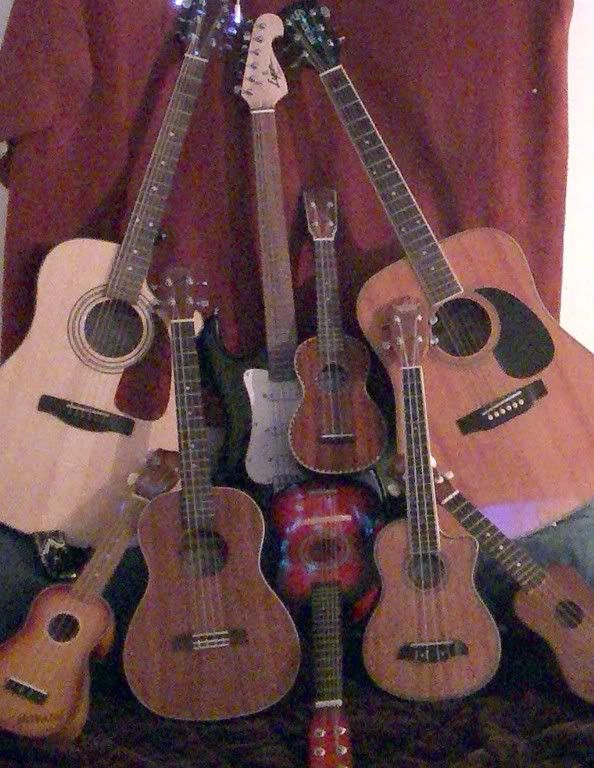 Another half an hour wasted. Hmm… Briefly entertained an idea where I would multi-track a video playing all nine of these instruments on the same song (that may still happen), made lunch and then took a nap.
Waking up, I checked in at my company's internal version of Facebook, a social networking site for my couple hundred thousand fellow employees. I posted this blog in the "Appliance Department" forum.
Yeah, it's sorta only relevant to people who sell home appliances for a living.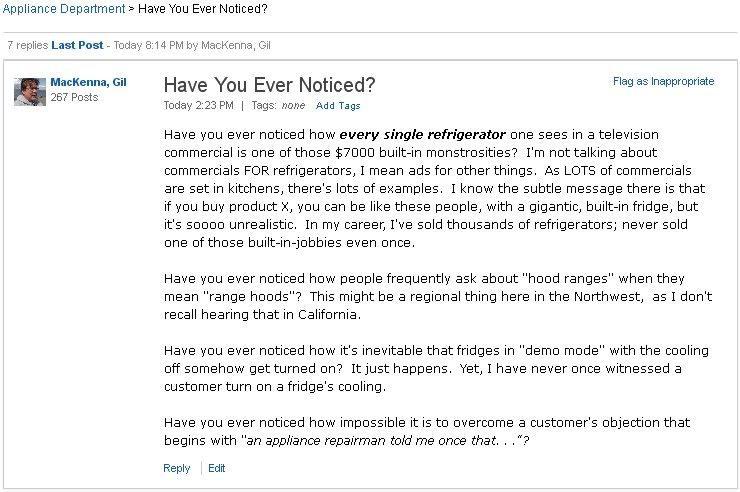 I thought the juxtaposition of this ad with the FriendBurst logo on my homepage today was somewhat humorous…

Lastly, I made a random video. I haven't been very prolific in video making this summer, but enough time has passed since I last made one of these, that I felt I could indulge in this semi-narcissitic taking advantage of my video editing software's "auto create" function. Enjoy!
Now, to watch the Raiders and Chargers. I spent 8 years living in San Diego and 7 years living in Oakland… I have been both a Charger and a Raider fan in my life. I'm now a Seahawk fan. I have no idea who to root for!!!
How was your day?